---
---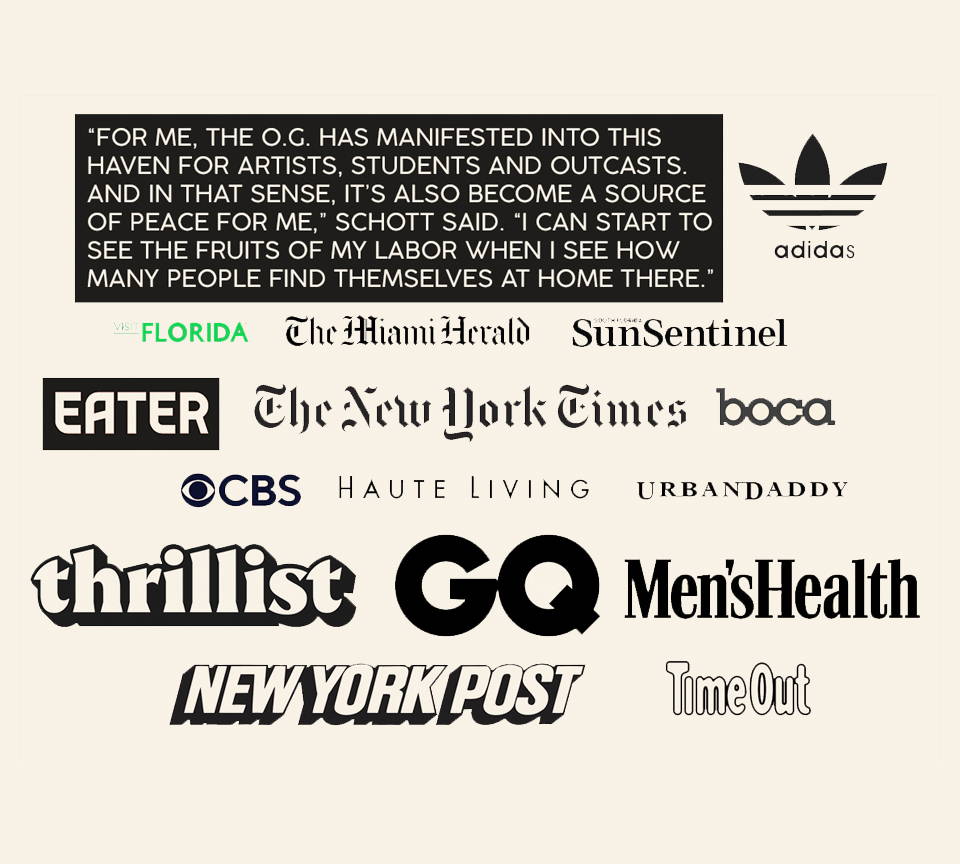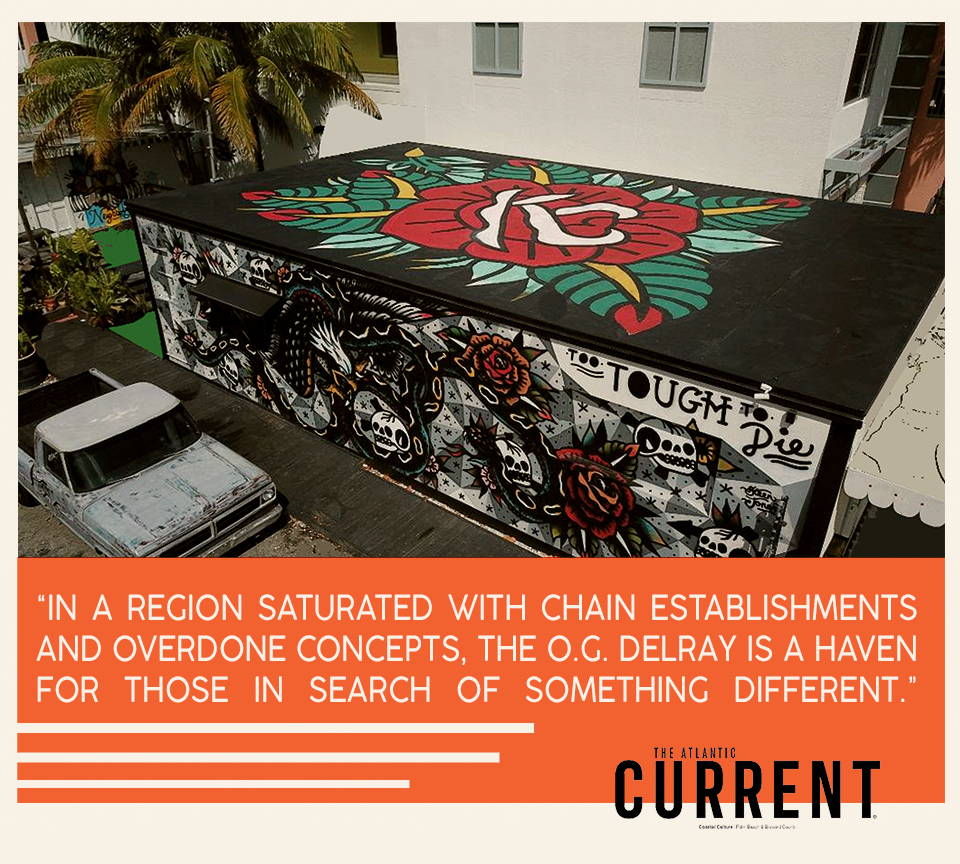 ---

THE O.G. ISN'T SHORT FOR ORIGINAL GANGSTER, BUT IT SHOULD BE
Walk into The O.G. — short for Oceanside Grocers — at 166 S.E. Second Avenue in Delray Beach, and you'll immediately feel as though you've stepped into another time and place.
You see, this isn't your average hole-in-the-wall bar. It's not your dad's favorite dive bar. It's not a bar that slings $1 beers and cheap cocktails. And it's certainly not the type of glitzy cocktail bar you'd expect to find a couple blocks from Atlantic Avenue.
Owner/founder Challo Schott will tell you The O.G. is all about nostalgia, repackaged for today's market. It was his goal to marry the soul of urban Delray Beach with its evolution into an arts and entertainment district.
"For me, The O.G. is about being different," Schott said. "It's about forging forward with our own ideas, always pushing the bar forward in each area of the hospitality industry."
For a neighborhood-themed cocktail bar. Head just south of Atlantic Avenue into the new SofA neighborhood and you'll find The O.G. Concept creator and co-owner Challo Schott — the man behind Miami bars Better Days and Radio Bar — opened his idea of a Delray neighborhood cocktail bar that blends cultural and style throwbacks.
Packaged as a local general store, Bohemian vibes make this a blue collar cocktail bar with a touch of a speakeasy vibe featuring cozy lounge seating areas and an outdoor patio that doubles as a communal garden. Sip on fun, whimsical drinks with names like the O.G. Hillbilly martini (a grapefruit twist on the margarita).
If you're feeling nostalgic, the bar serves its frozen sangria in an ICEE cup, adult beverages in Capri Sun-inspired pouches, and its O.G. Bloody Mary in a Campbell tomato soup can.
Miami's A-List Restaurants and Lounges that Celebs Love
A nostalgically named Better Days Bar is popping up this Friday, August 8, inside a thrift shop at the 500 Brickell building. Owner Challo Schott, a man who's spent over a decade working various scenes in the hospitality industry, says:
The idea to Better Days was inspired by an image I'd collected about a man in various stages of his life and the happiness he'd shared in those four images with friends and family. Many folks tend to hold on to the past as their best days while also looking to the future for more, when some of our better days are the ones we are living now.
As for why he chose Miami for own project, Schott raves, "Miami is at the forefront of culture, arts, music, and cool and there's no better place to try to drive a stake into than the epicenter of it all."
"I want people to have fun," Schott said. "Palm Beach [County] really just needed a fun neighborhood cocktail bar where they can come every day, see familiar faces. It's an upscale dive."
Located on Second Avenue just off of Atlantic Avenue in Delray Beach, Oceanside Grocers, or "the O.G.," is a speakeasy bar hidden by the cover of an old-timey general store. On the front there's an old-school 7-Up ad and a sign for oranges on sales for three for $5—he has had a few people come inside asking to buy some oranges.
"I'm aways concept-driven," Schott said of the bar. "I like a storyline and I like a storyline that everyone can talk about it."
Not only does this cut down on the drives to the Magic City, but Schott joked that work being closer to home is good news for his 10-year-old daughter: now they can get a dog.
"Really, it's about getting my daughter a dog," he laughed.
In some other parts of Miami, Better Days might not be that big a secret. But in Brickell, surrounded by glitzy towers and sumptuous nightlife options, Better Days flies under the radar, melting inconspicuously into the bourgie 500 Brickell Building. Part thrift store and part bar, Better Days came to Miami's financial district with the idea of giving the area a different sort of bar, a place where one could hide from the suit-and-tie finance bros who loudly shout about the stock market between sips of $30 martinis.
And it has done just that. Better Days' interior is vintage and cozy, more like the living room of a very cool grandpa than anything else. Free popcorn is offered to patrons who enjoy tasty cocktails from a seasonal menu (which run about $10, give or take a couple of bucks). And after a few drinks, you can shop at the Dead Flamingo, a thrift store that shares space with Better Days.
Some merchants along the busy Clematis Street in West Palm Beach and Atlantic Avenue in Delray Beach call the situation frustrating and see the homeless as a nuisance.
However, others are taking matters into their own hands.
Challo Schott owns The O.G., a bar in Delray Beach. He says this growing issue is personal as he himself experienced circumstances that put him and his family in the same situation.
Schott recently helped rescue a Haydie, a homeless 10-year-old girl, along with her mother and grandmother.
To date Schott has raised and personally contributed funds to help 3 different Delray Beach families secure permanent housing. Schott worked alongside community leaders to identify families in need within the local community and rallied his team to their aid.

In the two years pre-covid they were able to life 3 families off of the streets, some living in abandoned garages, another in their car, and a local shelter and get them into permanent housing with a concrete plan to stay on their feet.
Local Bar Owner Raises Funds to Help Homeless Family
— A touching story of giving back in #The561.
The owner of The O.G. used his Delray Beach hotspot to help rescue a homeless family.
Challo Schott raised more than $2,500 to go toward the family's first and last month's rent for their new home in Orlando, where they have family support to help them get back on their feet.
Schott says he was touched by their story because he knows first-hand how easy it is to fall on hard times.
---
Better Days + Dead Flamingo Vintage

The OG + Oceanside Grocers
---

Haven't made it to Brickell's first pop-up bar yet? Don't worry: Better Days will stay open through New Year's Eve so there's plenty of time to spend an evening at the transformed thrift shop and try one of the signature cocktails
---

If you've seen Better Days, congratulations, you're officially part of the in-crowd. True to pop-up form, Brickell's first temp bar concept has been quietly open for the past 15 days or so. If you've been left out the action, good news — Better Days is hosting a grand opening soiree tomorrow night.
---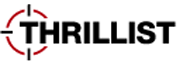 A classy take on a good 'ol fashioned dive bar, Better Days offers up specialty cocktails, good beer, a great happy hour and a relaxed vibe at a very reasonable price. This bar feels right at home in it's kitschy thrift shop interior, and so will you when you play a round or two of pool between fistfuls of delicious, free popcorn.
---

Here's the problem with vintage stores...

There's just not enough of 'em selling hot dogs and tequila.

But that's about to change with...

... Better Days, a drinkery masquerading as a thoughtfully appointed '70s thrift store, soft-open now in Brickell.
---

Hiding in plain sight inside a thrift store at the 500 Brickell building, this pop-up-gone-permanent watering hole serves up modern craft cocktails, beer and wine and also hosts trivia nights, live performances and events. The kitschy digs have a 1970s vibe, complete with retro furniture, pool tables, leafy potted palms and a rustic, wood-paneled wall adorned with twinkling string lights.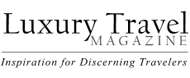 The thoughtfully designed space took inspiration from retail brands and the 1970's American culture to create a vintage & thrift shop within its storefront spaces and an incognito bar within
Better Days pop-up bar, 500 Brickell Building in Miami, will live on for 30 days more — with an extension to the program. Created by Challo Schott, the independent bar will continue to reshape the Brickell neighborhood while hoping and working towards a permanent home.
Brickell can feel a bit too fancy sometimes, but that's not the case at Better Days—a neighborhood bar the area sorely needed. The laid-back vibes and quality cocktails pair well with the local crowd, who often stop by after work to loosen their ties at happy hour.